Tordivel is leading nordic machine vision company. We develop and deliver machine vision systems based on our Scorpion Vision Software® technology. Tordivel is a partner for minor and major companies providing cutting-edge Scorpion Vision Products and Scorpion Vision OEM Solutions. Tordivel has an extensive and global network of partners and distributors around the world with a head office in Oslo, Norway.
In 1996 a team of vision and image processing specialists was established to develop state-of the-art vision solutions. Our first version of Scorpion Vision Software®, a machine vision framework that runs on Microsoft Windows, was created in 2000.
Since then the framework has continuously been developed to today's world class standard. The Scorpion Vision framework has been the basis for thousands of machine vision systems and Scorpion Vision OEM solutions. Tordivel has developed and delivers a suite of hardware products to go with the software; Scorpion 3D Stinger Camera with dense 3D image generation and our latest invention the Scorpion 3D Venom Camera that creates accurate 3D stereo images using a single 2D camera. Tordivel is not just a provider of software, but a highly competent automation business partner with a long track record of delivering innovative and complex machine vision systems that are robust and reliable.
Business areas
The company has highly skilled employees and works within the following business areas:
Scorpion Vision Framework - Global distribution, training and support of Scorpion Vision Software.
Scorpion Vision OEM - Complete State of the art 2D and 3D machine vision solutions based on the Scorpion Vision Framework.
Scorpion Vision Products - Unique products for end-users in the Fish, Aluminium and Manufacturing industries based on the Scorpion 3D Stinger technology.
Scorpion Vision Integration - 2D and 3D turn-key vision systems in Norway, Sweden and United Kingdom based on Scorpion Compact Vision.
Business strategy
Our business strategy is to provide the machine vision industry with cutting edge solutions and systems based on our open Scorpion Vision Framework.
People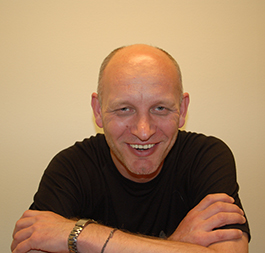 Thor Vollset - Managing Director and founder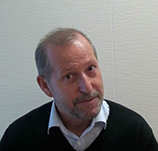 Helge Jordfald - Manager System Solutions
Where to find us
We are located close to Oslo Central station on the third floor of Storgata 20 - only 22 minutes away from Oslo Airport Gardermoen.
Scorpion Vision Ltd
Scorpion Vision Ltd is our daughter company in the UK. Their core activity is the provision of machine vision automation software and systems. The company provides sales and support resources to a reseller channel within the UK, providing technical assistance and a sales support role to the UK Scorpion Vision integrator network.